44 Father and Son Quotes to Perfectly Sum Up Your Bond
These short, sweet and funny sayings are perfect for Father's Day.
Father's Day is the perfect time of year to truly reflect on all that your dad means to you. As his son, maybe he has always been someone you could look up to as a role model. Or perhaps your relationship is a bit more unconventional, but you know you can always find common ground when you're rooting for your favorite sports team together. While you think over how he has been there for you over the years — teaching you to ride your first bike, sitting in the passenger's seat as you learned to drive, the endless amount of late-night talks — it's important to find the right words to express to him how much your special bond means to you.
Showing Dad your appreciation by presenting him with the perfect Father's Day gift, planning family activities he's sure to love or simply curating a playlist are all great ideas. But if you really want to see your old man shed a tear (or as he'll put it, "clear something out of his eye"), check out some of these inspiring, funny and real quotes that epitomize the special relationship between a dad and his son. You can use these as an Instagram caption for your tribute or to help you decide what to write in your Father's Day card. Or, you can go with one of our favorite ideas, and pick a saying to use as a toast you give your dad during a special Father's Day brunch with the whole family.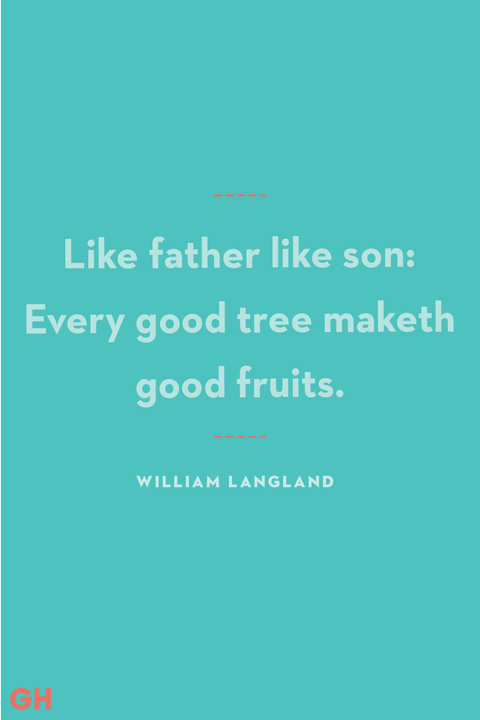 "Like father like son: Every good tree maketh good fruits."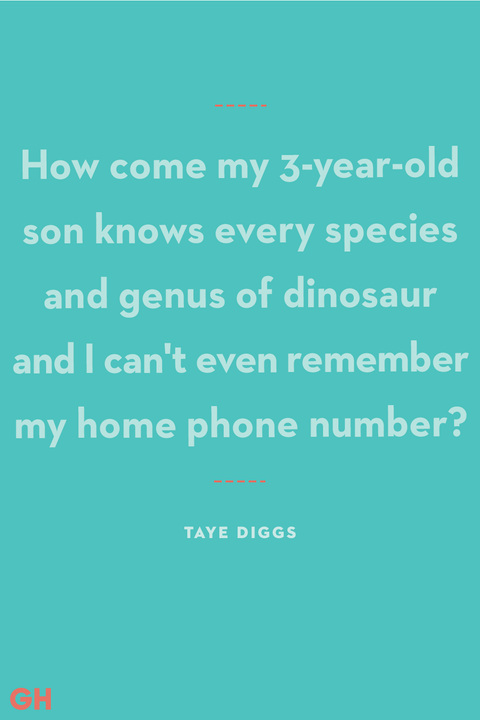 "How come my 3-year-old son knows every species and genus of dinosaur and I can't even remember my home phone number?"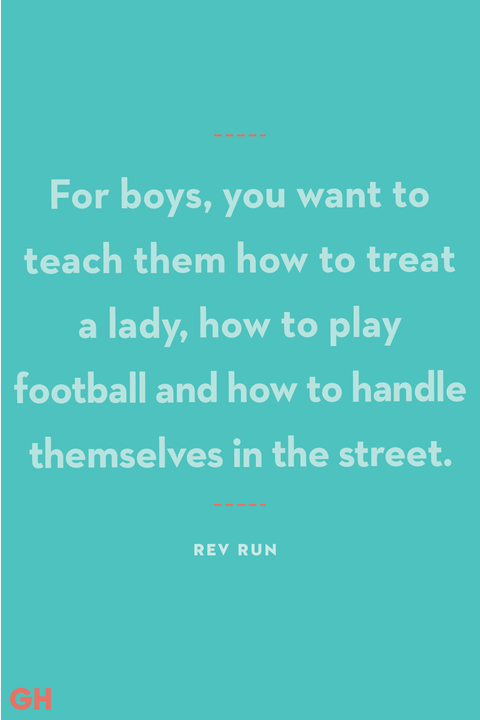 "For boys, you want to teach them how to treat a lady, how to play football and how to handle themselves in the street."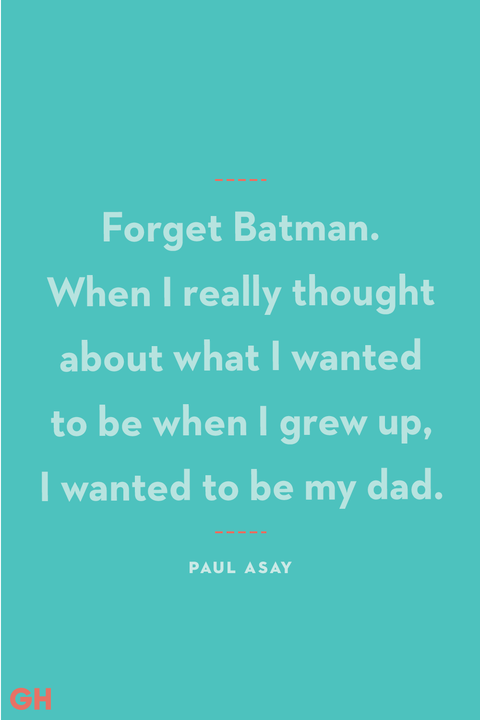 "Forget Batman. When I really thought about what I wanted to be when I grew up, I wanted to be my dad."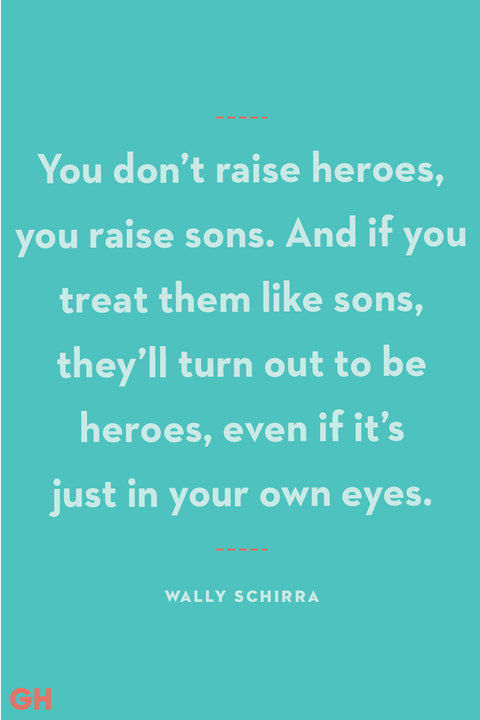 "You don't raise heroes, you raise sons. And if you treat them like sons, they'll turn out to be heroes, even if it's just in your own eyes."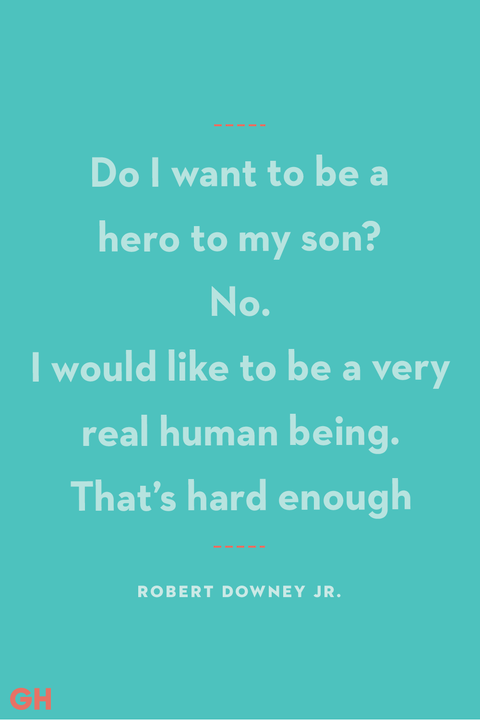 "Do I want to be a hero to my son? No. I would like to be a very real human being. That's hard enough."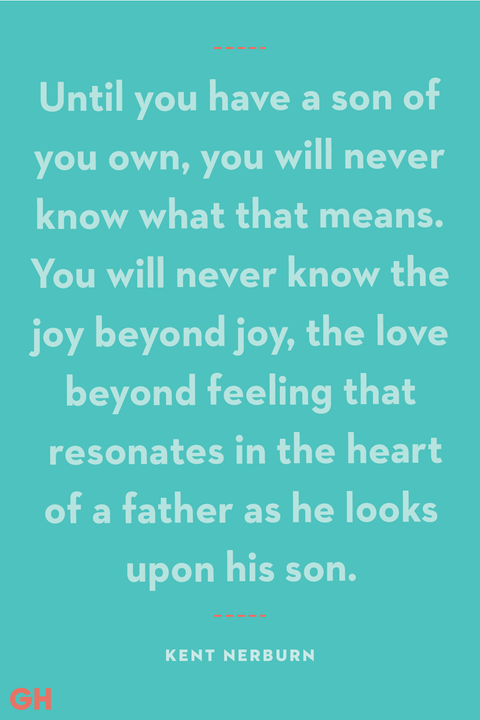 "Until you have a son of you own, you will never know what that means. You will never know the joy beyond joy, the love beyond feeling that resonates in the heart of a father as he looks upon his son."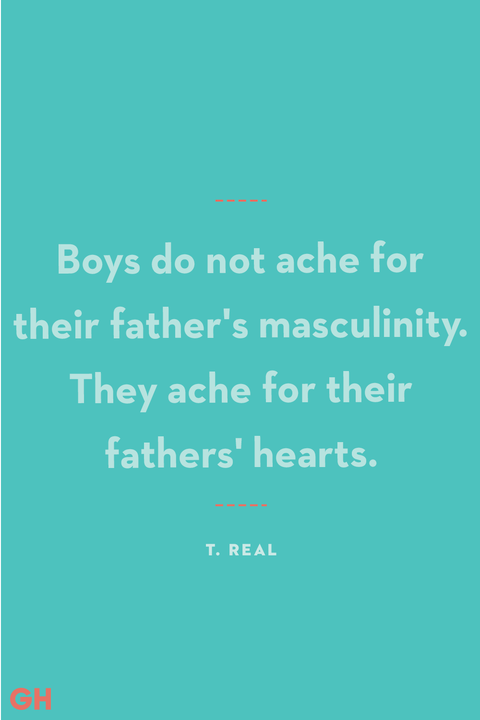 "Boys do not ache for their father's masculinity. They ache for their fathers' hearts."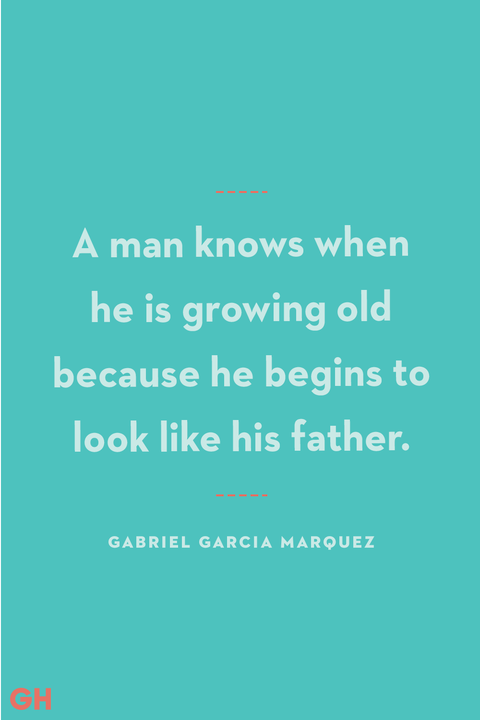 "A man knows when he is growing old because he begins to look like his father."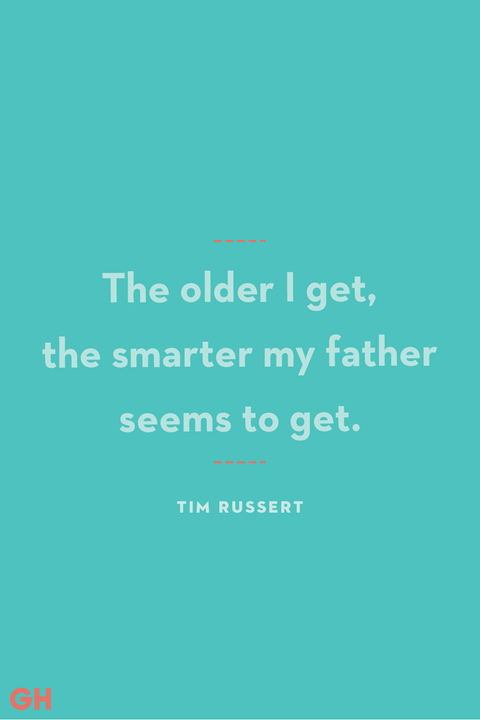 "The older I get, the smarter my father seems to get."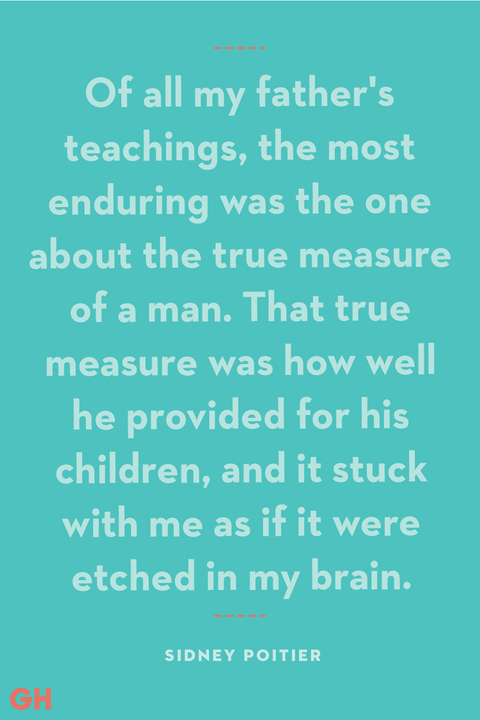 "Of all my father's teachings, the most enduring was the one about the true measure of a man. That true measure was how well he provided for his children, and it stuck with me as if it were etched in my brain."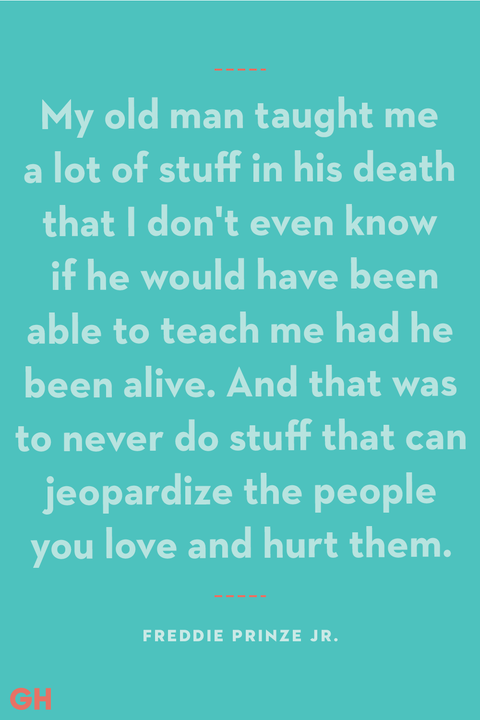 "My old man taught me a lot of stuff in his death that I don't even know if he would have been able to teach me had he been alive. And that was to never do stuff that can jeopardize the people you love and hurt them."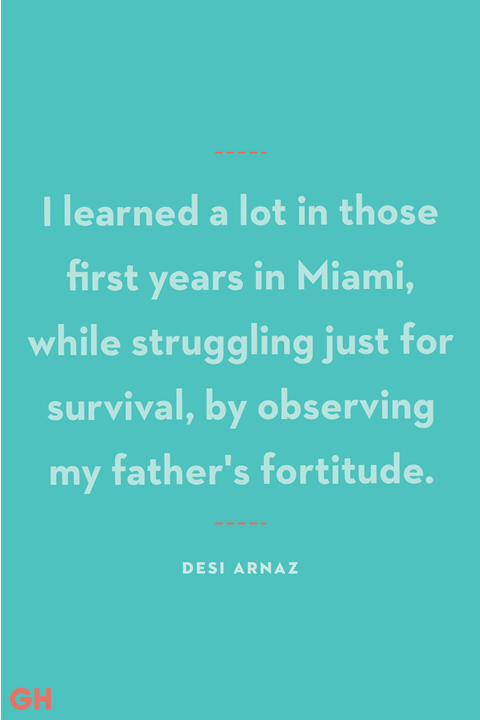 "I learned a lot in those first years in Miami, while struggling just for survival, by observing my father's fortitude."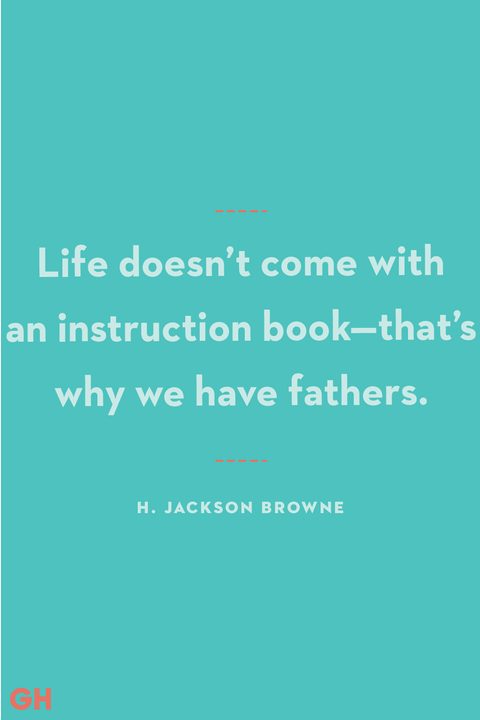 "Life doesn't come with an instruction book—that's why we have fathers."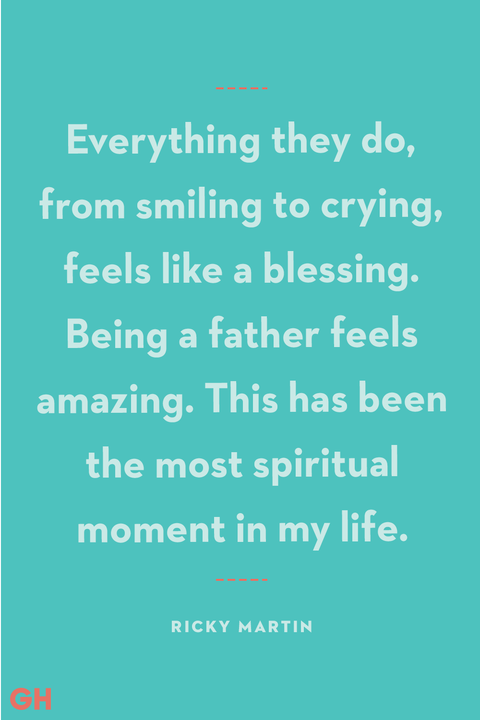 "Everything they do, from smiling to crying, feels like a blessing. Being a father feels amazing. This has been the most spiritual moment in my life."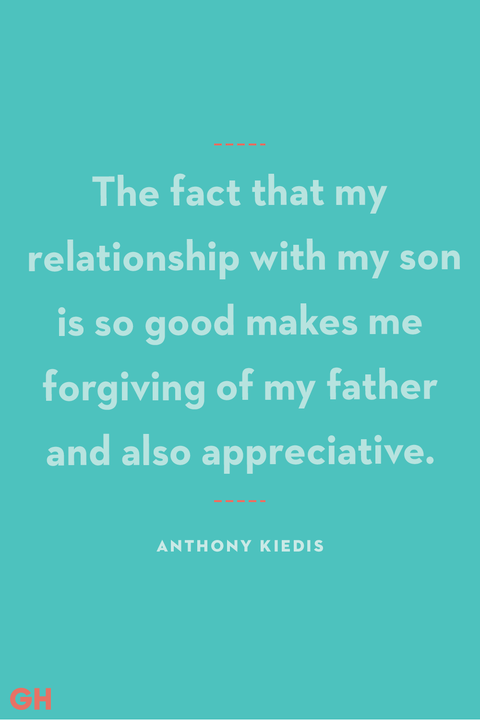 "The fact that my relationship with my son is so good makes me forgiving of my father and also appreciative."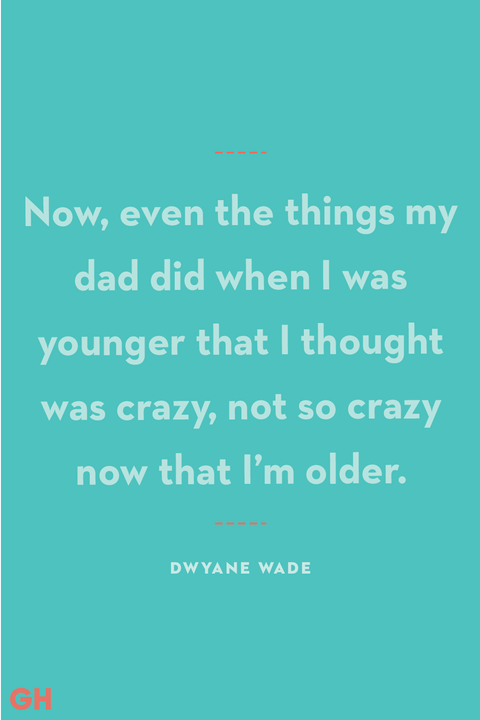 "Now, even the things my dad did when I was younger that I thought was crazy, not so crazy now that I'm older."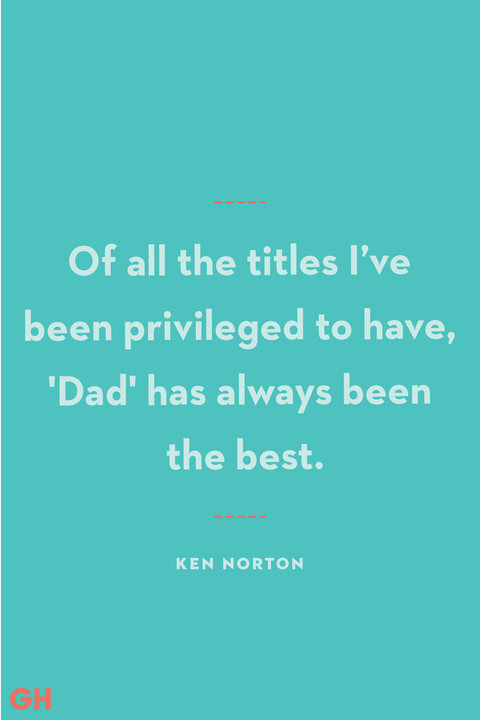 Of all the titles I've been privileged to have, 'Dad' has always been the best.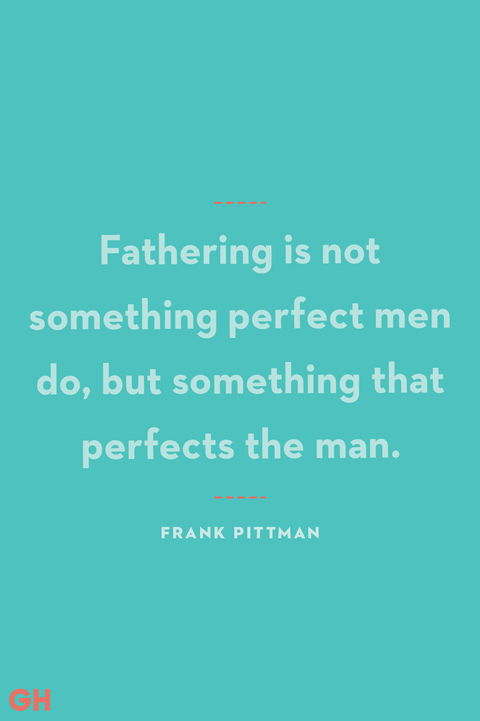 Fathering is not something perfect men do, but something that perfects the man.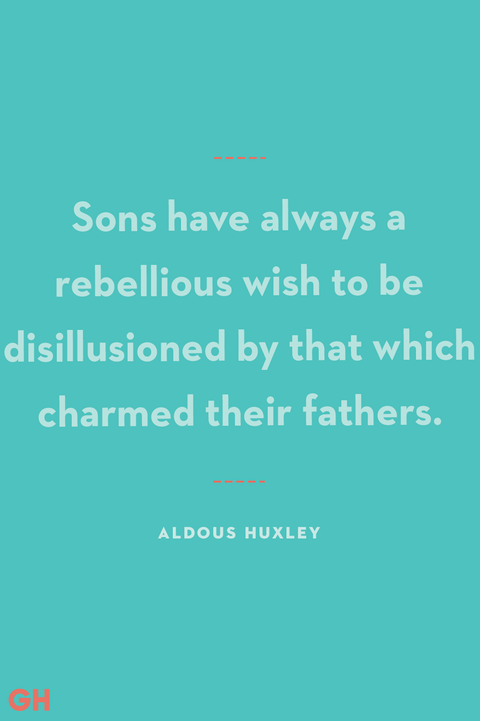 Sons have always a rebellious wish to be disillusioned by that which charmed their fathers.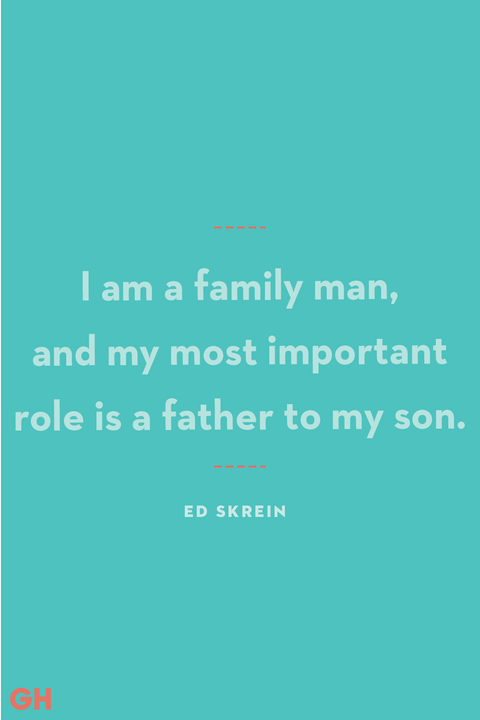 I am a family man, and my most important role is a father to my son.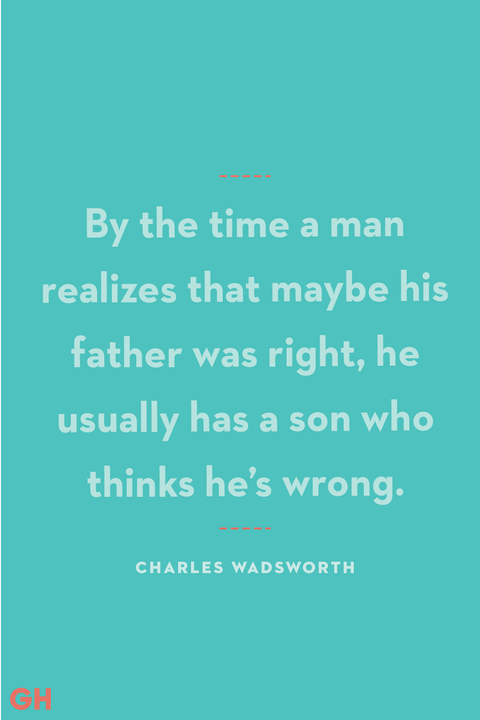 By the time a man realizes that maybe his father was right, he usually has a son who thinks he's wrong.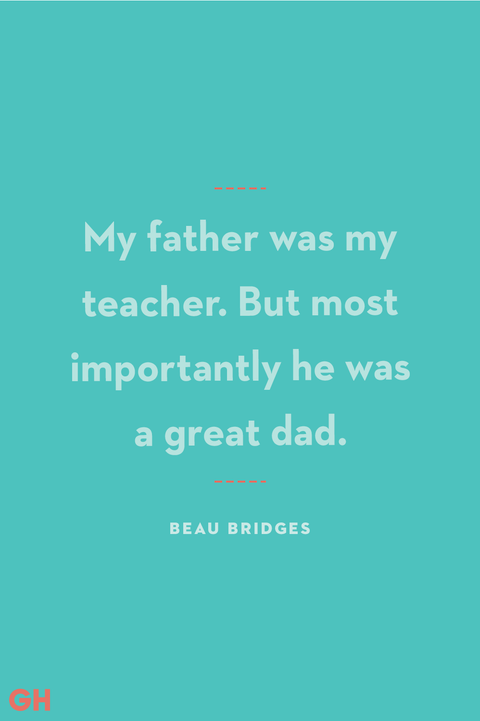 My father was my teacher. But most importantly he was a great dad.
24
Friedrich von Schiller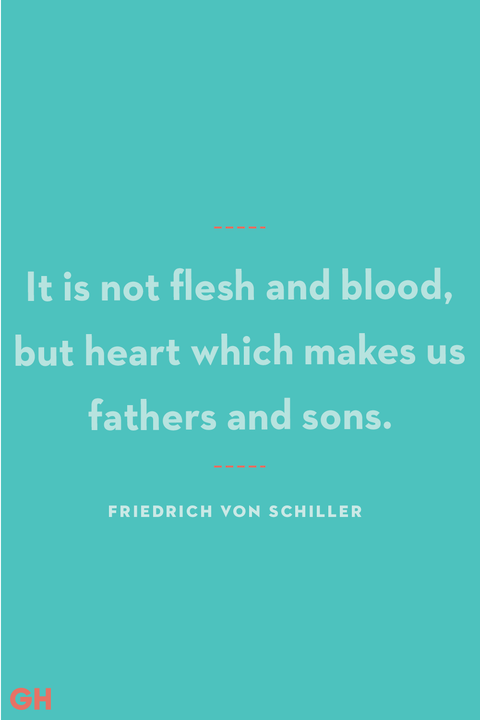 It is not flesh and blood, but heart which makes us fathers and sons.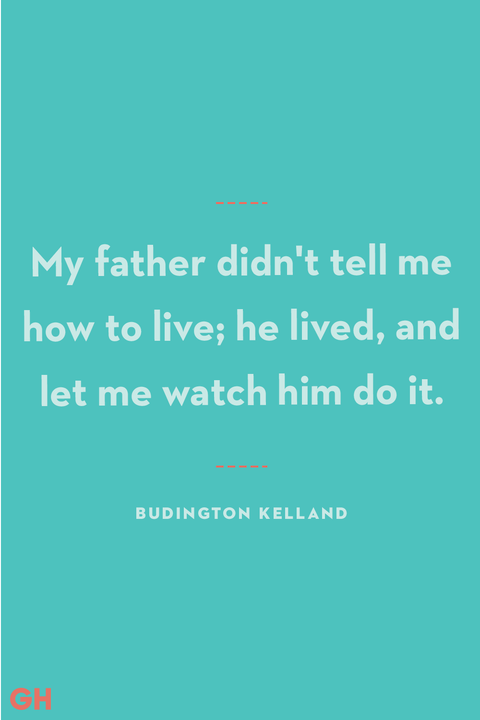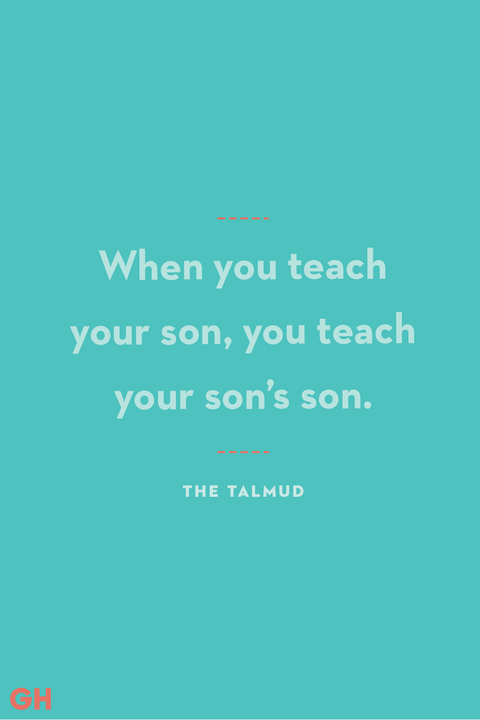 When you teach your son, you teach your son's son.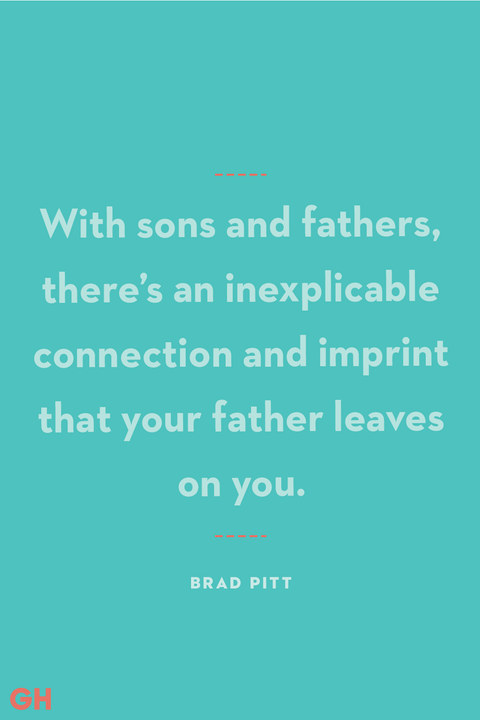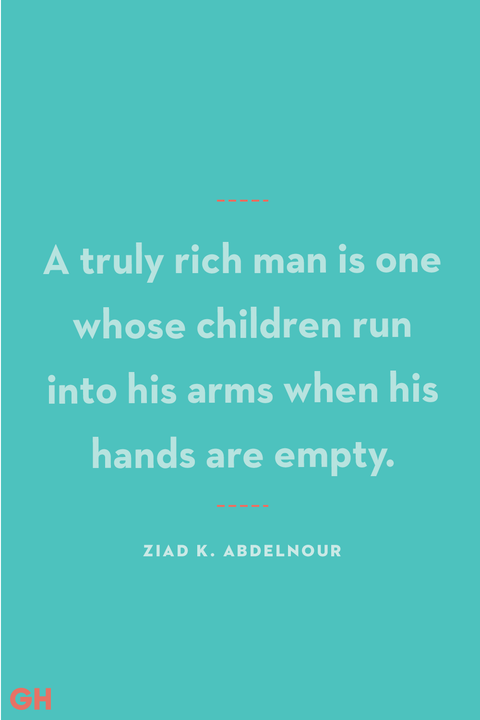 A truly rich man is one whose children run into his arms when his hands are empty.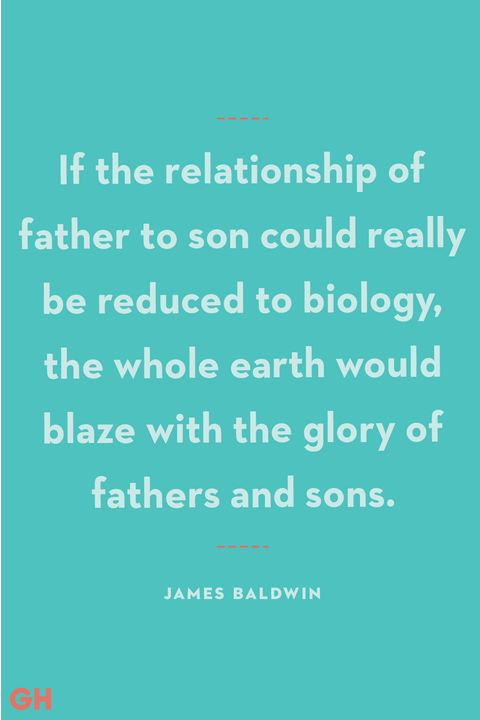 If the relationship of father to son could really be reduced to biology, the whole earth would blaze with the glory of fathers and sons.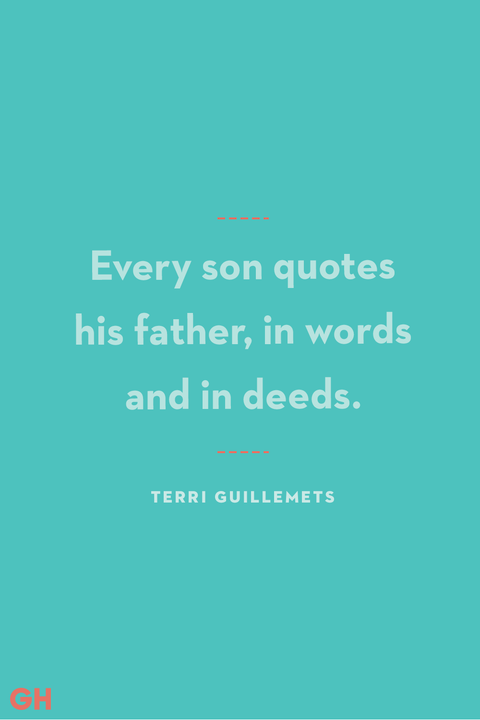 Every son quotes his father, in words and in deeds.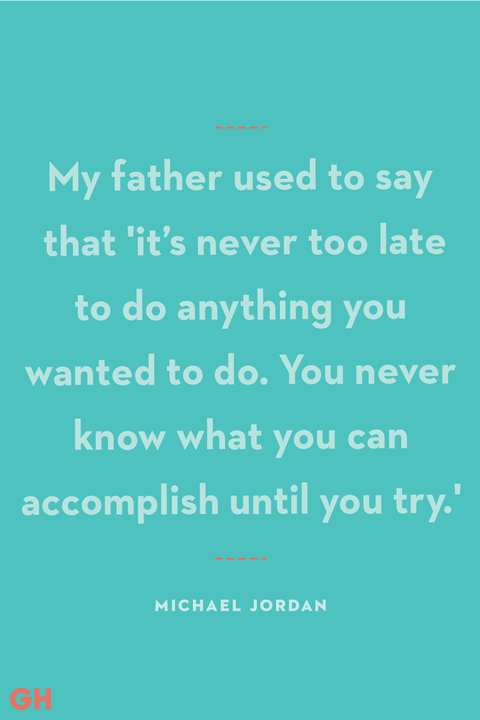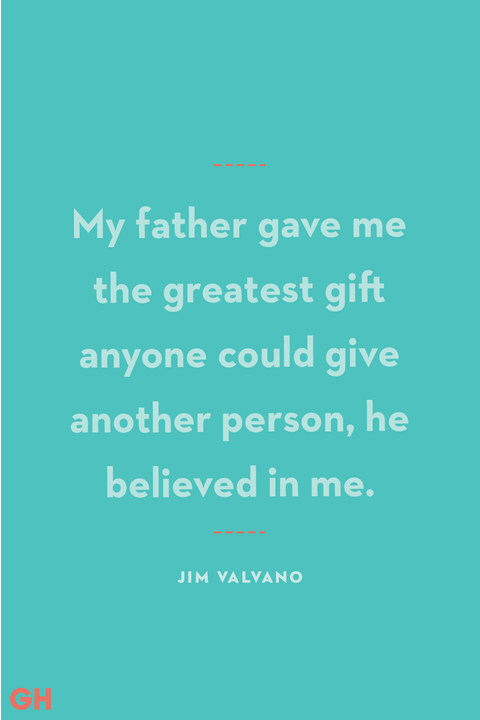 My father gave me the greatest gift anyone could give another person, he believed in me.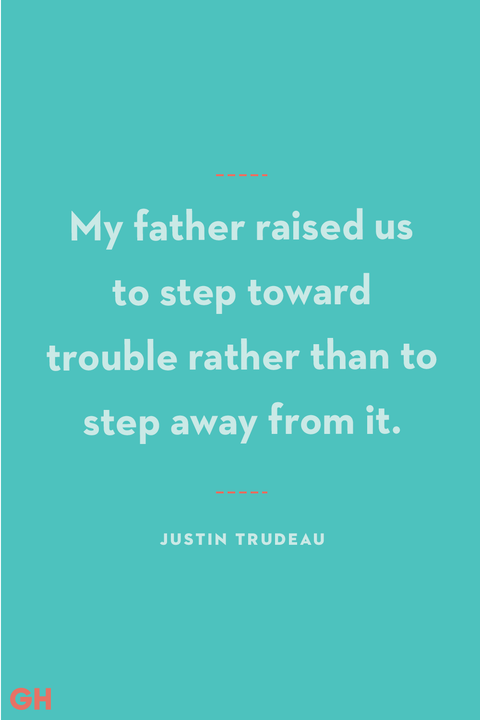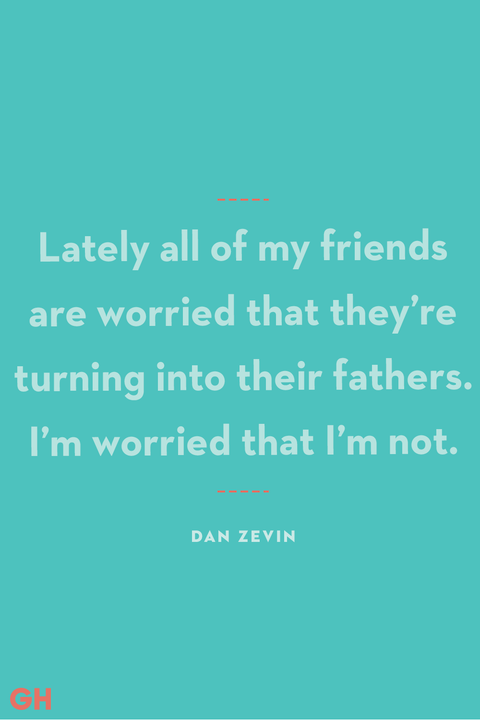 Lately all of my friends are worried that they're turning into their fathers. I'm worried that I'm not.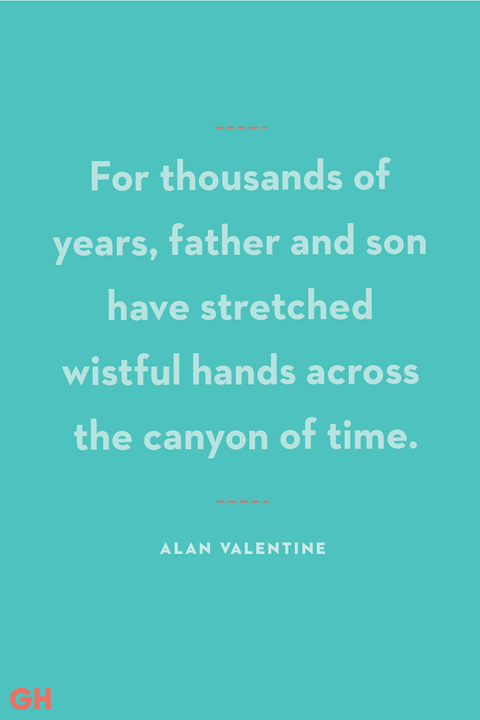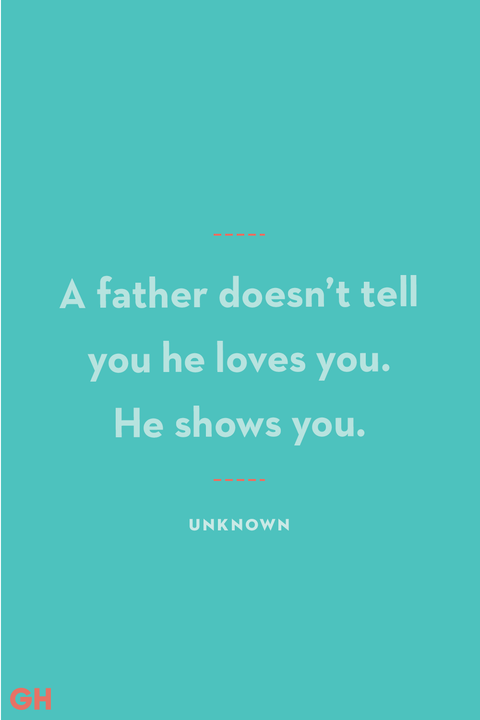 A father doesn't tell you he loves you. He shows you.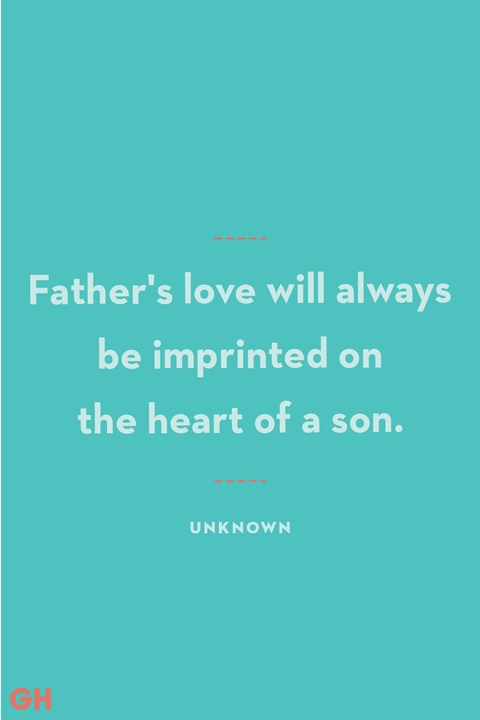 Father's love will always be imprinted on the heart of a son.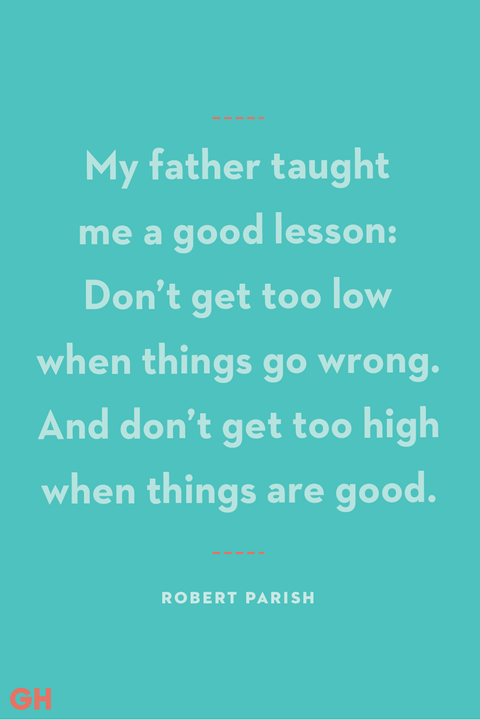 My father taught me a good lesson: Don't get too low when things go wrong. And don't get too high when things are good.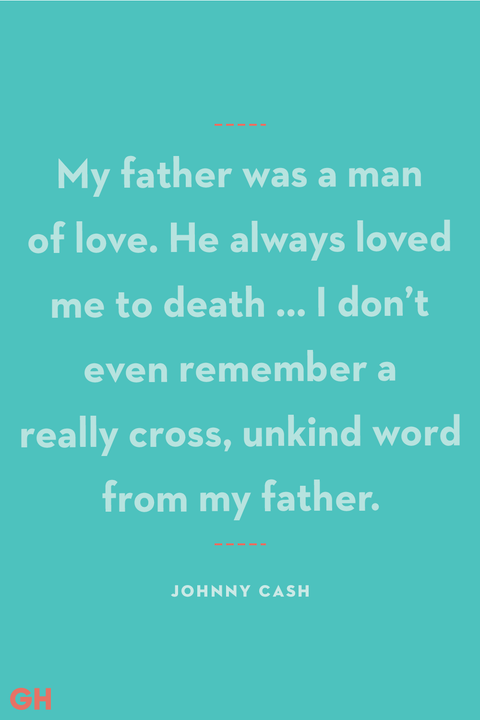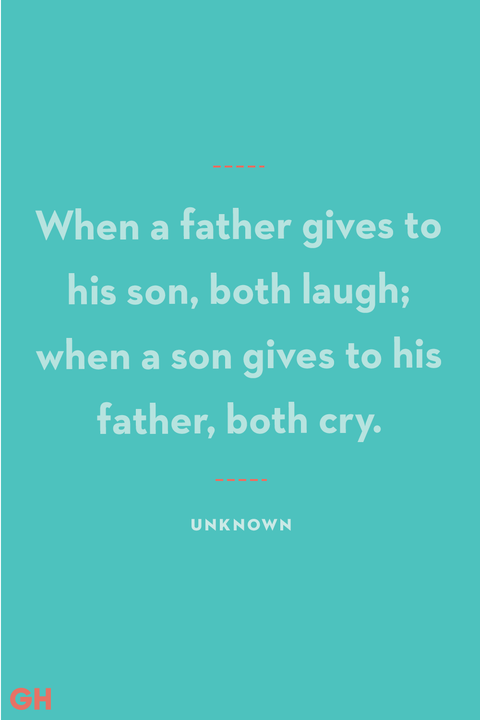 When a father gives to his son, both laugh; when a son gives to his father, both cry.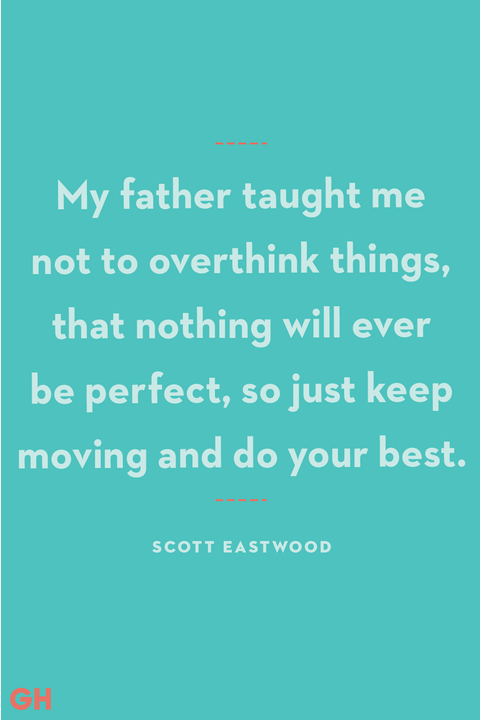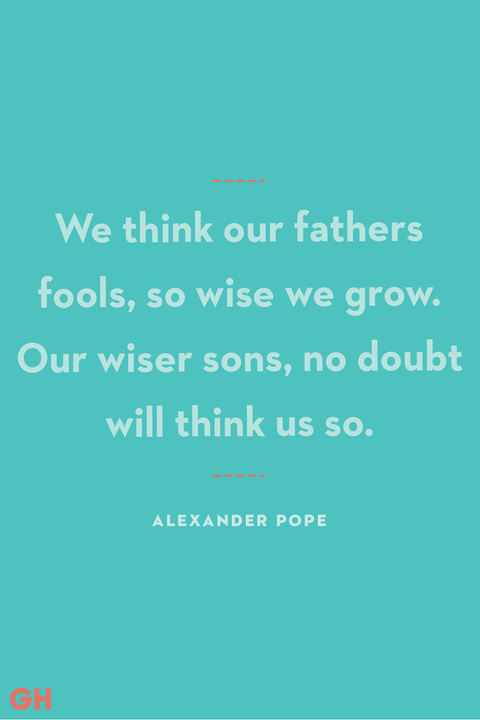 We think our fathers fools, so wise we grow. Our wiser sons, no doubt will think us so.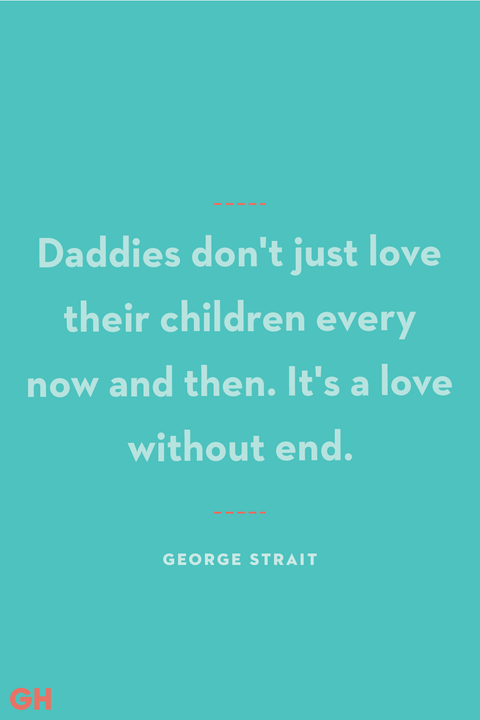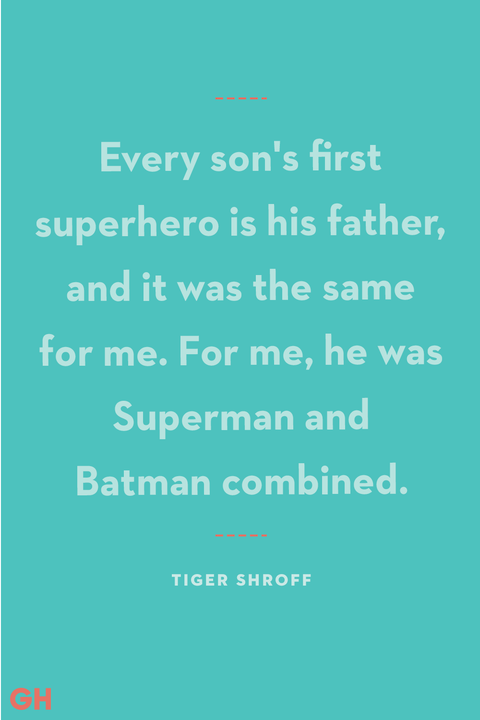 Every son's first superhero is his father, and it was the same for me. For me, he was Superman and Batman combined.