38 Father's Day Brunch Recipes to Make Dad Feel Like a King
Come Sunday, he really just wants a sweet or savory brunch made with love.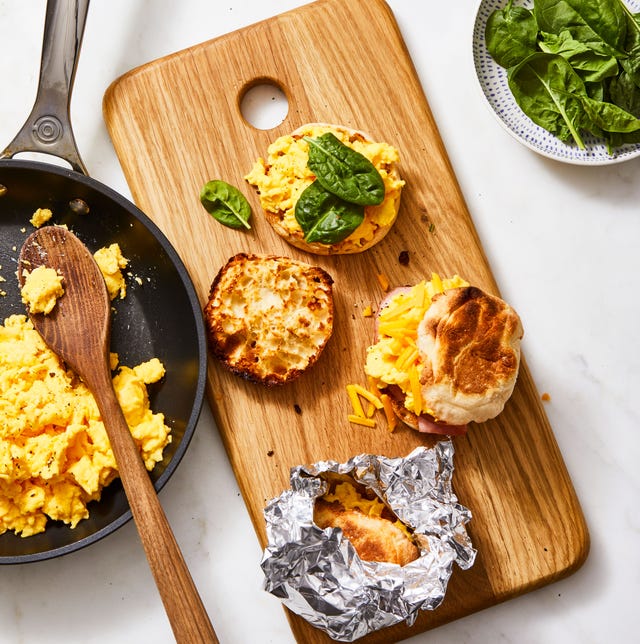 Most dads agree: The ideal Father's Day calls for quality time with loved ones, time to kick back and relax, and a hearty meal made with love. Start his day off on a special (and delicious!) note with these Father's Day brunch recipes and Father's Day gift to let him know just how much you care!
These recipes give plenty of options to satisfy any and every brunch craving. For savory lovers, we've included breakfast favorites like omelets, quiches and piles of bacon. Since every guy doesn't have a penchant for savory dishes, we've also included brunch ideas that tap into his sweet side — we're talking sweet rolls, sticky buns and Chrissy Teigen's famous banana bread. From sweet to savory and light to filling, we've got something to give Dad an extra pep in his step on his special day.
No need to stress over how to start his day off right: We've got that covered. Whip up a few of these dishes to really make him feel appreciated this holiday. If you really want to tie the whole menu together, include some morning-appropriate champagne cocktails and end the day with a special Father's Day dinner or Father's Day cake for a sweet treat! This is Dad's special day, and we've got the recipes to really make him feel like #1.