We've been independently researching and testing products for over 120 years. If you buy through our links, we may earn a commission. Learn more about our review process.
14 Best Running Socks to Improve Your Stride
Say goodbye to the blisters spoiling your fun runs with these socks designed for professional runners.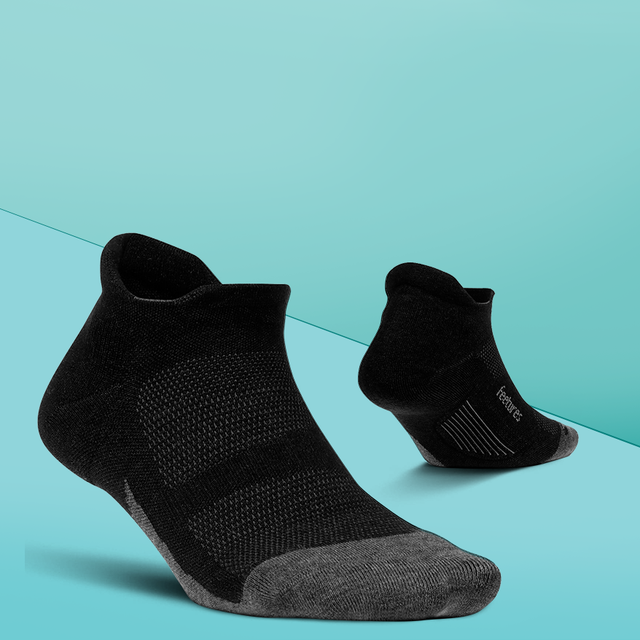 One major perk of running is that the sport doesn't require a lot of gear — but when it comes to the gear you do need, you definitely want to choose wisely. Every piece of your running outfit from outerwear to underwear is crucial to avoiding discomfort and injury when you hit the pavement, trail or treadmill. In fact, even if you're wearing the best running shoes, the wrong socks can leave you with sore, blistered feet and tender black toenails.
The textile and fitness experts at the Good Housekeeping Institute review all of the must-haves for runners, from shoes and shorts to home gym equipment and fitness trackers. To find the best socks for running, we considered fabric, construction, breathability and fit, along with personal experience trying out the socks and real user feedback. These are the best running socks for both men and women that are worth your money in 2021:
What type of socks are best for running?
Finding the best running sock for your unique stride comes down to four main components: fabric, fit, cushioning and cuff height.
Fabric: Most everyday socks are made of cotton, a fabric that feels soft and cozy — until it gets wet, that is. "You won't find running clothes made of cotton, so you shouldn't wear it on your feet either," Good Housekeeping Institute's Textile Director Lexie Sachs says. "Cotton absorbs sweat easily, but it stays wet and can cause friction and irritation with all of the repetitive movements. Instead, look for performance fibers that wick moisture to keep your feet dry." For your feet, Sachs recommends synthetic fibers, like polyester and nylon, or Merino wool. "It may sound strange to wear wool socks while you run, but merino wool is finer than regular wool, making it feel soft and lightweight. It's also moisture-wicking and has natural temperature-regulating properties," she adds. To further aid in keeping your feet dry, many running socks feature a breathable construction, helping to cool down your feet as your body releases heat.
Fit: Running socks should fit like a glove. Too much fabric will slide around your feet once you're on the move, and too little fabric — or a fabric with too little stretch — will constrict your foot's natural swell and splay as you run.
Cushioning: Should running socks be thick or thin? Finding your ideal cushioning is more dependent on personal preference. If you're the type of runner who likes plenty of padding, you might like a thicker sock, whereas if you're more of a minimalist, try a thinner option.
Cuff height: Like cushioning, whether you prefer a no-show sock or a full crew style will have minimal impact on performance beyond that of comfort. For the most part, the only advantage of a higher cuff is keeping your ankles a bit cleaner when you run trails.